Itch to Stitch just released the new Chirripo Top and since I was a pattern tester I've got some photos to share! It's also on sale right now.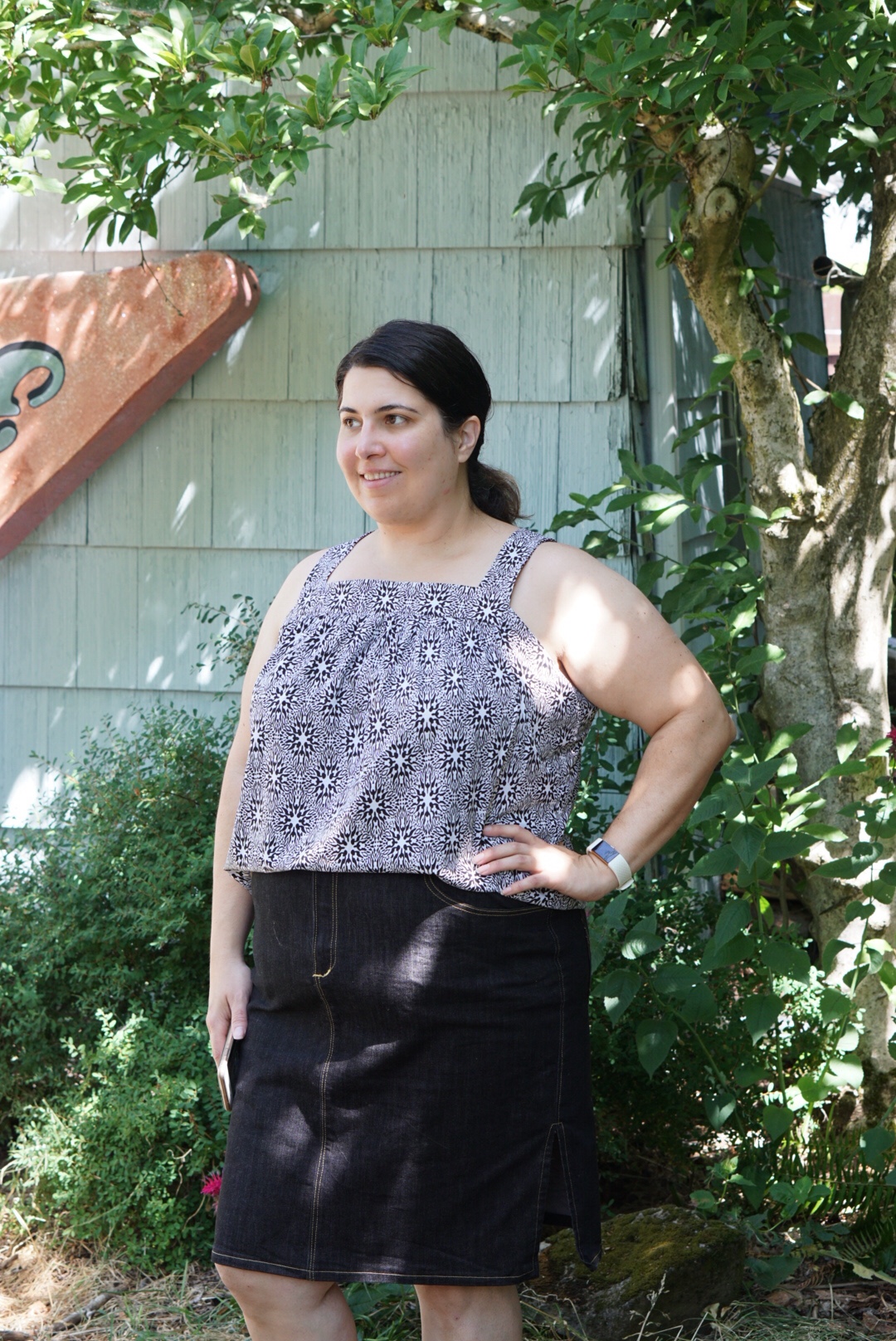 This top has a flutter sleeve option but I went with the tank since it's been ridiculously hot in Portland. When I do pattern testing I try to use stash fabrics so this was a Nicole Miller print from Joann's that I've had for years.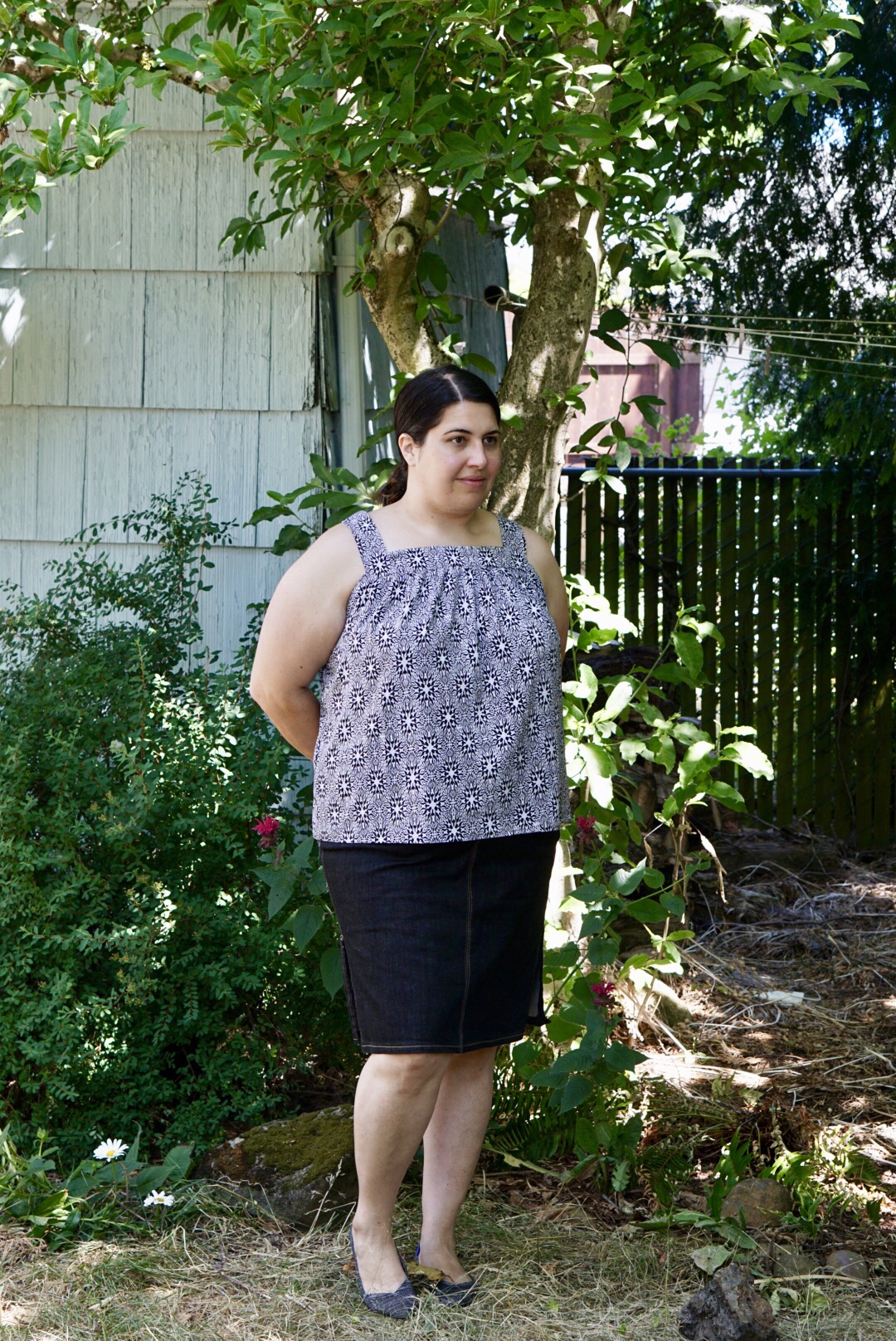 The top is a very quick and easy make with cup sizes so no adjustments! The construction is pretty interesting, using an interfaced side panel for the under arm to give it a clean finish. I also really liked the shaping in the yoke. I've made other tops that basically has a very flat yoke that gapes, but this one is contoured.
The only thing I don't like about it is that it sometimes the center bodice below the yoke falls into my cleavage but I think that's more of a factor of how I gathered it and the fabric choice.