Portland Frocktails was coming up in a few months and after listening to the Dressed podcast episode on the history of leopard print I knew it had to be leopard. I also wanted to make a jumpsuit. The plan was to do a Papercut Sierra Jumpsuit, but I also bought the Paper Theory Zadie and Deer & Doe Sirocco jumpsuits too and had them all printed by PDF Plotting.
In March, I found some viscose poplin leopard print on Blackbird Fabrics and ordered 3 meters. Then I did nothing for a long, long time. About a week and a half before Frocktails I decided I should start sewing. I am technically out of the size range of the Sierra jumpsuit but once I did an FBA I figured it would mostly fit, and the top did! But the bottom was a hot mess and needed a full tummy adjustment and I ain't got time for that shit.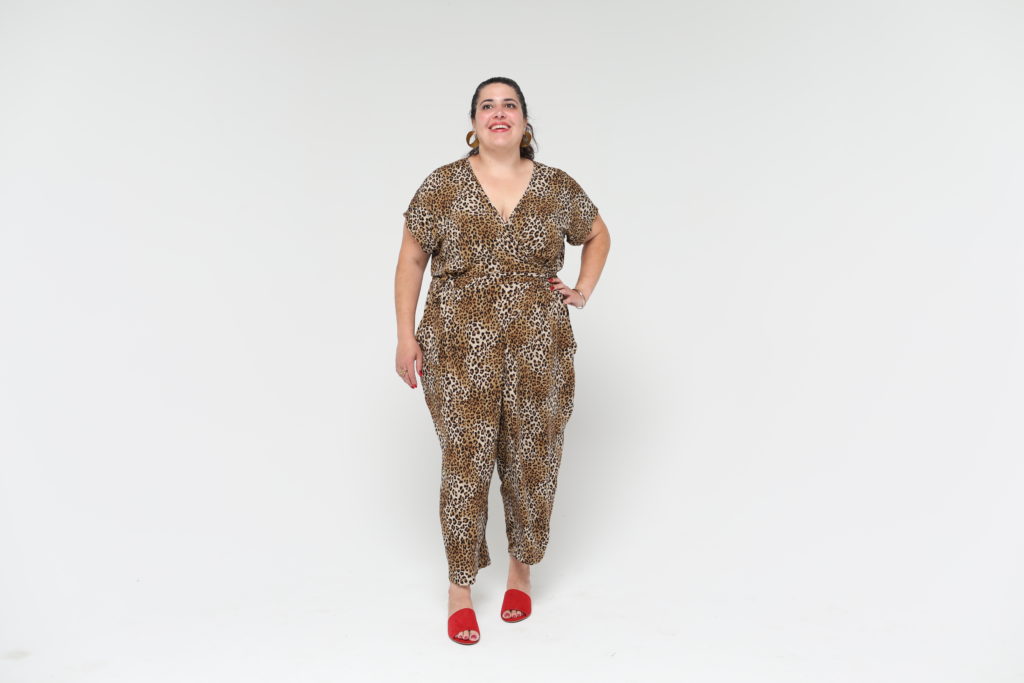 So it was on to the Zadie! This is definitely THE PATTERN this summer. I've seen so many on all different people and they look great! It also looked pretty fast and easy to make since it only has a tie closure. The only adjustments I made on mine was to slim the legs – A LOT. I think I took at least 5″ out.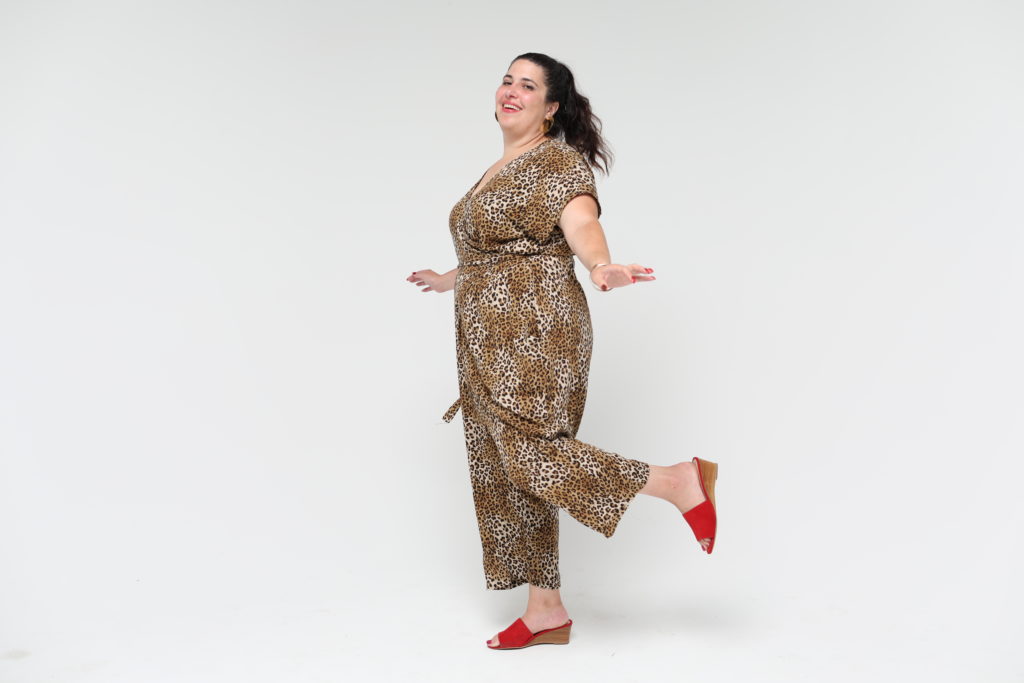 This was definitely a big hit with the crowd at Frocktails and I got lots of compliments. Mine is definitely in a drapier fabric than most ones I've seen. Plus leopard is freaking amazing, AMIRITE?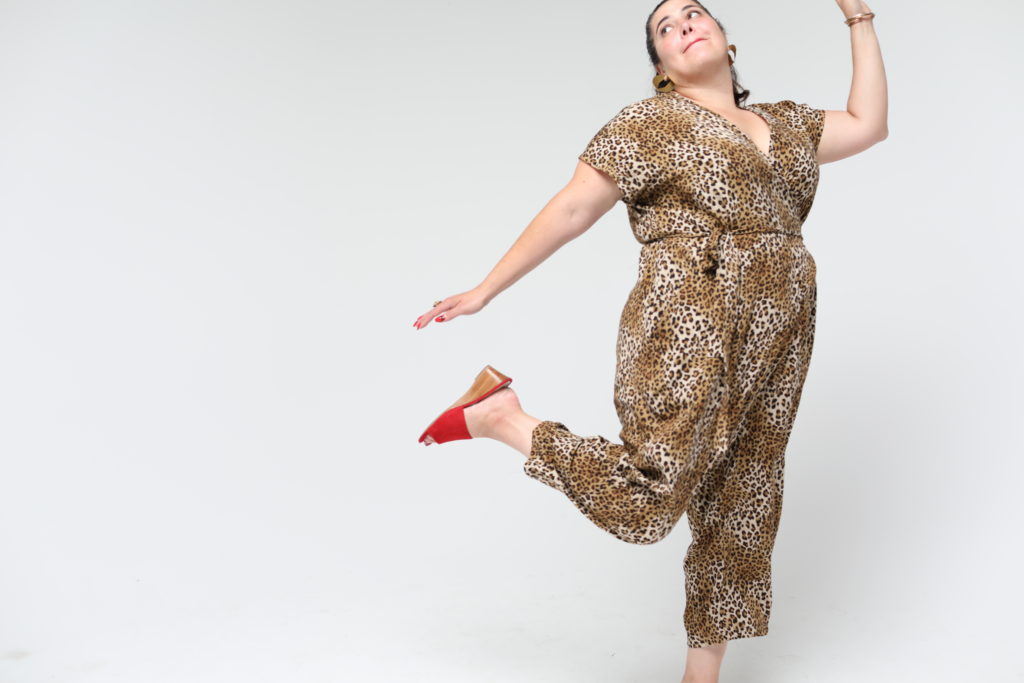 I spotted two other ladies in Zadies – both in the popular linen variant so we took a photo together.
I have some leopard print knit too and I'm thinking of making a Sirocco romper. Can you have too many leopard print jumpsuits?
Big thanks to Bini from Josephine's Dry Goods. She took all these photos and sent them to me when they didn't make the cut for the Frocktails website.