Itch to Stitch has released the Samara Pants. This are a quick sew with no pockets and an invisible zipper. I took 6 inches off the length of mine to make them more cropped. In a linen blend they are super cool and comfy for the hot weather we've been getting. The pattern is on sale for $8 for launch week!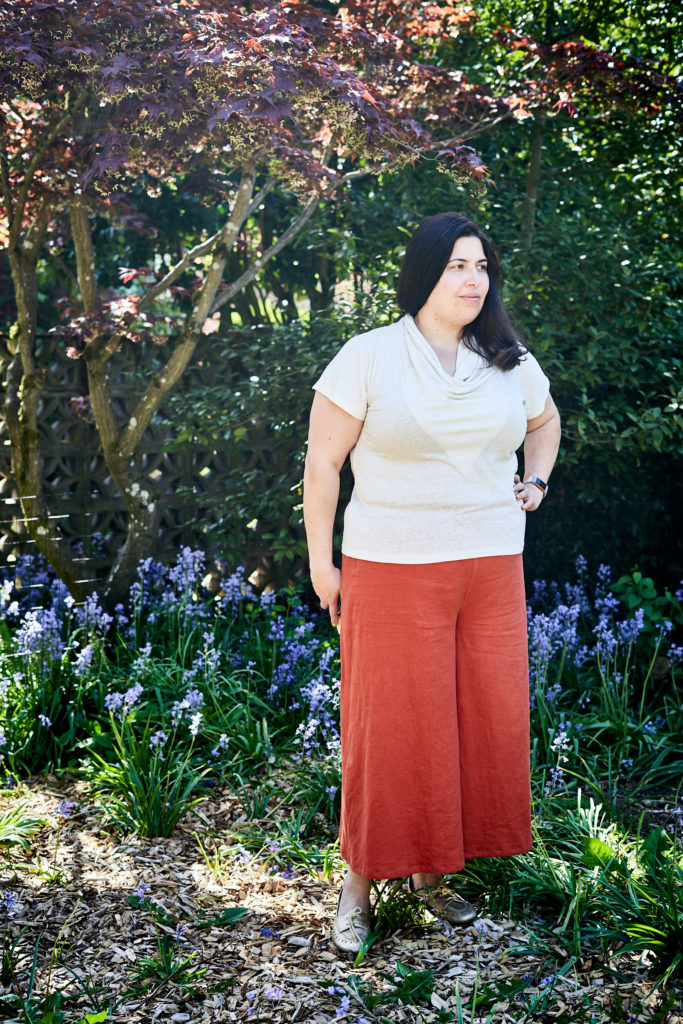 I used a linen rayon blend fabric from Joann. For the first time I tried the method of prewashing on hot and drying on hot to help minimize sharp wrinkles. However, I forgot the step of pressing with a hot iron to lock in the sizing. I think it still worked pretty well. The do wrinkle but the wrinkles are pretty soft!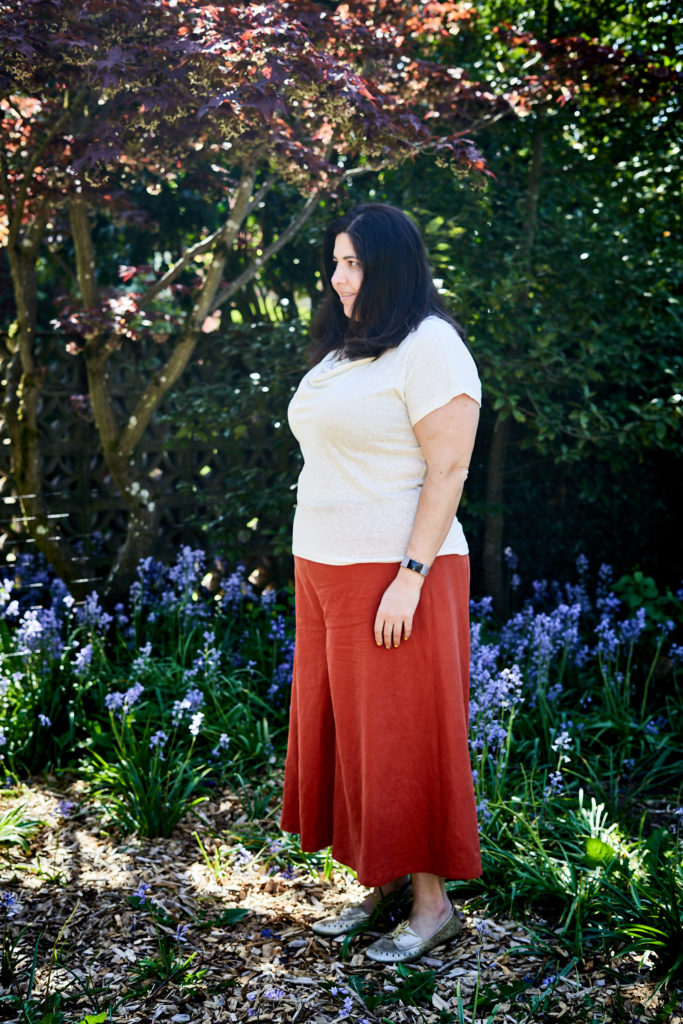 The pattern has back darts for a little booty shaping. In a future version I plan to omit the darts and do elastic in the back waistband so I can eliminate the darts. I also want to add some pockets! I will probably put a back patch pocket on these pants, but I plan to add some slash pockets in my next version.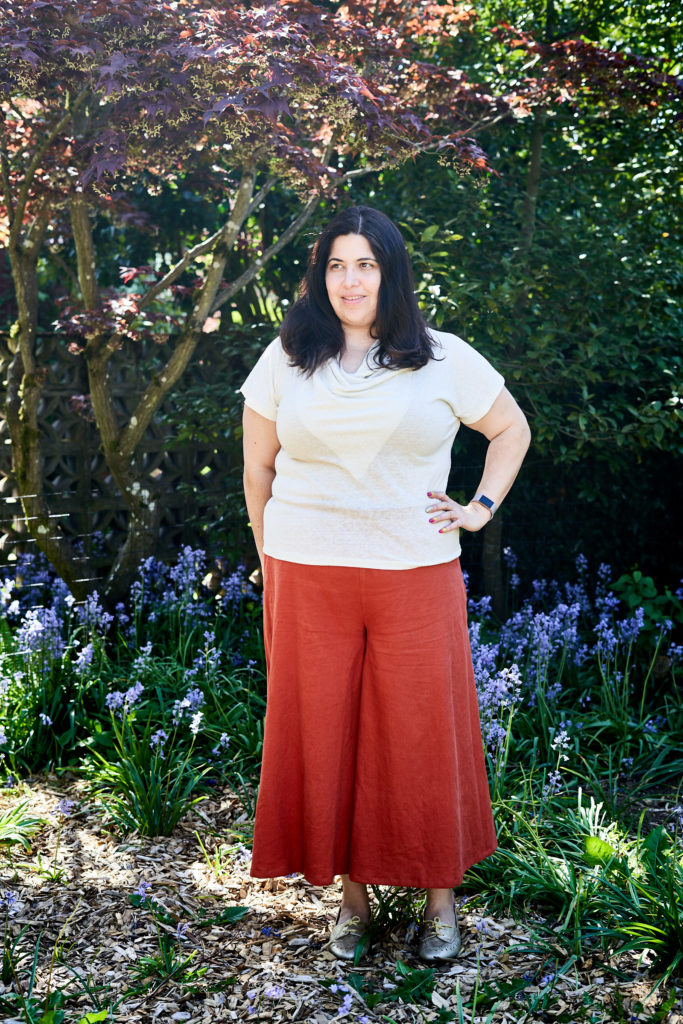 Note: this post contains affiliate links.